Home > Products > GPS Tracking System > MR-350
GSat MR-350 Bulk Head GPS Receiver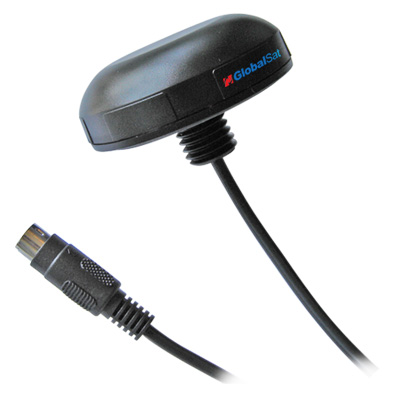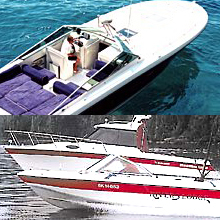 MR-350 เป็นอุปกรณ์รับสัญญาณ GPS ที่ ด้วยการออกแบบมาสำหรับการติดตั้งแบบถาวรที่สามารถยึดให้แนบ กับพื้นผิว ทำให้มีความมั่นคงสูง กันน้ำ กันแดด ลม หรือ ฝุ่นละออง จึงเหมาะสำหรับ การเดินเรือ เครื่องบิน รถบรรทุก รถดับเพลิง รถบรรเทาสาธารณภัย รถแท๊กซี่ รถขนส่งมวลชนต่างๆ
MR-350 ประกอบไปด้วยชิปความไวสูง (SiRF Star III) ที่สามารถรับสัญญาณได้แม้ในที่อับสัญญาณ MR-350 มาพร้อมกับสายนำ สัญญาณความยาว 4.5 เมตร สามารถนำไปประยุกต์ใช้กับอุปกรณ์อื่นๆได้อย่างหลากหลายด้วยการต่อเชื่อมแบบ PS2 หรืออุปกรณ์เสริมแบบ USB หรือ RS232

Bulkhead mounting (SiRF Star III) / PS2 and waterproof The MR-350 GPS Receiver can be utilized in a variety of applications that require a permanent mounting configuration. With bulkhead (through-hole) mounting and a low-profile housing, the MR-350 is completely self-contained and waterproof. It incorporating the latest SiRF Star III GPS chipset and an active patch antenna so you receive a high degree of GPS accuracy.

Typical application can include marine environments, aviation, commercial use such as fire truck, police cars and utility vehicles and buses. The extended 4.5 meters cable allows for easy routing to your PC behind headliners and side panels and terminates to a custom PS/2 connector for interfacing with one of the available cable kits that is purchased separately (USB/RS232).
Feature:
SiRF Star III High Performance GPS chip set
High sensitivity (Tracking Sensitivity: -159 dBm)
Extremely fast TTFF (Time To First Fix) at low signal level
Built-in SuperCap to reserve system data for rapid satellite acquisition
Built-in patch antenna
RS232 interface or USB interface with appropriate cable kit
Waterproof
For Marine Navigation, Car Navigation or Fleet Management etc.
WAAS ENGOS is supported.
Support NMEA 0183 data protocol
Specification:
Chipset: SiRF Star III
Frequency: L1, 1575.42 MHz
C/A code: 1.023 MHz chip rate
Channels: 20 channel all-in-view tracking
Sensitivity: -159 dBm

Accuracy
Position: 10 meters, 2D RMS
Velocity: 0.1 m/s
Time: 1us synchronized to GPS time

Datum
Default: WGS-84

Acquisition Time
Reacquisition: 0.1 sec., average
Hot start: 8 sec., average
Warm start: 38 sec., average
Cold start: 42 sec., average

Dynamic Conditions
Altitude: 18,000 meters (60,000 feet) max
Velocity: 515 meters /second (1000 knots) max
Acceleration: Less than 4g
Jerk: 20m/sec × 3

Power
Main power input: 4.5V ~ 6.5V DC input
Power consumption: 70mA

Protocol
Baud rate: 4,800 bps
Output message: NMEA 0183 GGA, GSA, GSV, RMC, VTG, GLL

Physical Characteristics
Dimension: 62mm diameter, 21mm height
Cable length: 4.5 meters(15 feet)
Operating temperature: -40°C to +85°C
Price | ราคา
MR-350 ราคา 3,900 บาท (รวมภาษีมูลค่าเพิ่มแล้ว) ชำระด้วยบัตรเครดิตฟรีค่าธรรมเนียม บริการส่งสินค้าทาง EMS ฟรีทั่วประเทศ

แจ้งการโอนเงินและชึ่อ ที่อยู่ email: global5thailand@gmail.com

Line ID: global5thailand

โทร: 086 612 5252

RV-3D costs 3,900 Baht (VAT included) Free delivery within Thailand via EMS. See detail payment here.